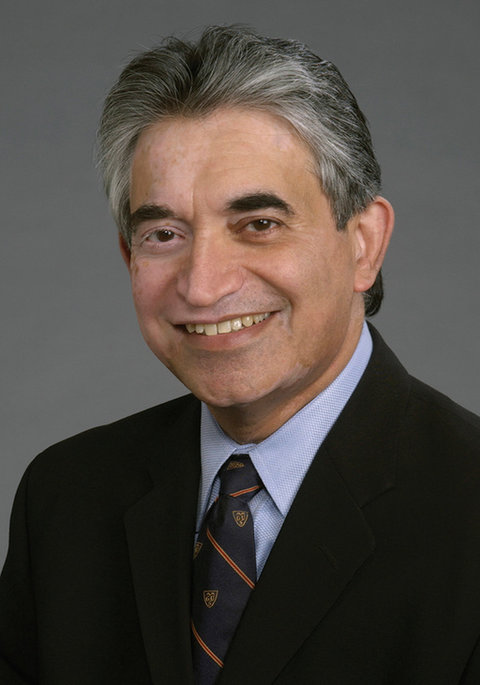 "I look forward to helping the [Urology Care] Foundation remain a leader in nonprofit urological heath."
Urology Care Foundation Board of Directors Extends a Warm Welcome to Dr. Gopal Badlani
​After a very strong five-year term as secretary of the American Urological Association (AUA), Gopal Badlani, MD, has joined the Urology Care Foundation's Board of Directors.
Dr. Badlani played a major role as a worldwide leader in urology during his time as Secretary of the AUA. He made advancing patient care around the globe one of his top goals. This was easy for him as his special interest is volunteer work in developing nations. His term as secretary ended in 2015 and he began serving the Foundation's Board earlier this year.
While AUA secretary, he worked hard to support the Foundation. His efforts helped set up 14 new Research Endowment awards through the Research Scholars Award Program, the flagship research training program of the Foundation.
"I am grateful to the Urology Care Foundation for the chance to keep with my passion for making a difference in patients' lives and in the field of urology," said Dr. Badlani. "I look forward to helping the Foundation remain a leader in nonprofit urological health.
In addition to his role as a volunteer leader, Dr. Badlani is currently Professor of Urology, Vice Chair for Clinical Affairs and Director of the Urogynecology Regenerative Medicine Program at Wake Forest Baptist Medical Center in Winston-Salem, NC.
"Dr. Badlani's unwavering enthusiasm, perseverance and dedication to public health make him a great addition to (our) Board of Directors," said Richard A. Memo, MD, Foundation Chair. "His wealth of expertise, level of involvement and significant contributions to both the AUA, and the field of urology, are exactly what we seek in a volunteer leader."