Calendar of Events
december 2020 ‑ february 2021
Supprt the Urology Care Foundation on this Giving Tuesday and help us improve patients' lives through education and research.

National Handwashing Awareness Week
The new year is a perfect time to set new goals to live a healthy lifestyle and maintain your urologic health!

National Blood Donor Month
Make one of your New Year's Resolutions keeping up with your urologic health!
Martin Luther King Jr. Day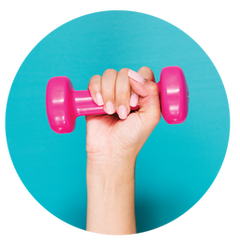 Women's Healthy Weight Day
Maintaining a healthy weight impacts not only your overall health, but your urologic health, too!
National Cancer Prevention Month
The cures of tomorrow are in the lab today. Help the Urology Care Foundation research efforts for urologic cancer by giving a donation at UrologyHealth.org/Donate
One in six black men will be diagnosed with prostate cancer. Learn more about Prostate Cancer at UrologyHealth.org
Visit our YouTube channel to watch our four new Bladder Cancer Treatment Videos!
These resources were provided through a generous grant from The Khalert Foundation.