Figure-Friendly
​​​​​​​Spiced Pumpkin Cookies
Make the most of fall flavors with these pumpkin cookies with hints of molasses, cinnamon, ginger, allspice and nutmeg. This heart-healthy recipe uses whole-wheat flour and no butter.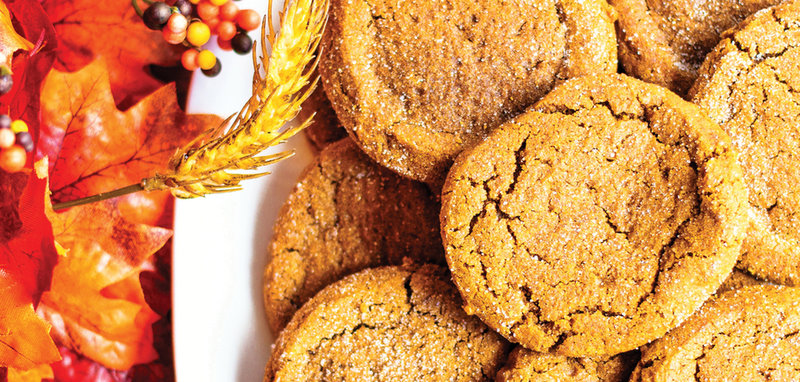 Serving size: 1 cookie | Calories per serving: 72
Ingredients:
⅔ cup whole-wheat pastry flour
⅔ cup all-purpose flour
1 teaspoon baking powder
½ teaspoon baking soda
½ teaspoon salt
1 teaspoon ground cinnamon
½ teaspoon ground ginger
¼ teaspoon ground allspice
¼ teaspoon freshly grated nutmeg
2 large eggs
¾ cup packed light brown sugar or ⅓ cup Splenda Sugar Blend for Baking
¾ cup canned unseasoned pumpkin puree
¼ cup canola oil
¼ cup dark molasses
1 cup raisins
​​​​​​​​​​​​​​Preparation:
1. Preheat oven to 350°F. Coat 3 baking sheets with cooking spray.
2. Whisk whole-wheat flour, all-purpose flour, baking powder, baking soda, salt, cinnamon, ginger, allspice and nutmeg in a large bowl. Whisk eggs, brown sugar (or Splenda), pumpkin, oil and molasses in a second bowl until well combined. Stir the wet ingredients and raisins into the dry ingredients until thoroughly combined.
3. Drop the 1 tablespoon of batter onto the prepared baking sheets, spacing the cookies 1½ inches apart.
4. Bake the cookies until firm to the touch and lightly golden on top, 10 to 12 minutes. Transfer to a wire rack to cool.
The Inside Tract – Benefits of Walking and Eating Right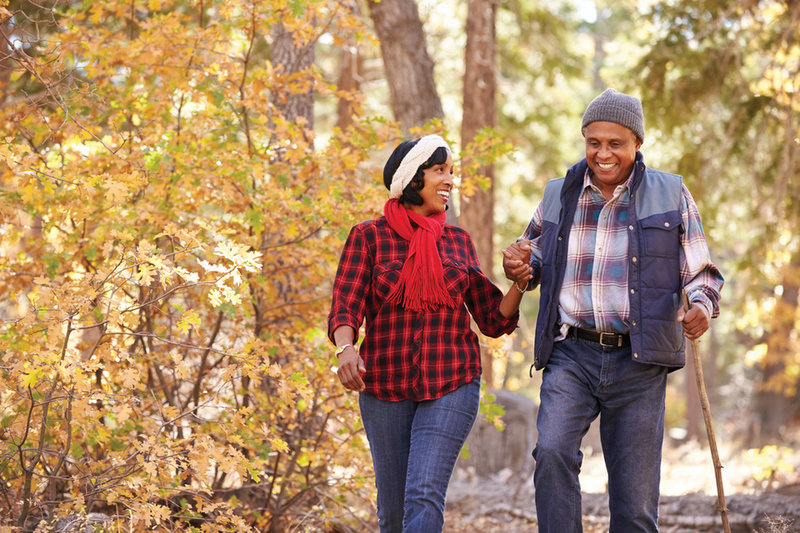 More people than ever are keeping healthy through walking, in part due to the popularity of activity trackers such as Fitbits. It's well known walking benefits the heart by lowering your risk of high blood pressure, high cholesterol and diabetes, and keeping your weight in check. Now new research finds walking may be good for the prostate, too.
One study of 51,000 men with early prostate cancer found three hours of "casual" walking each week, or walking at a faster pace for 90 minutes, reduced the men's fatigue and depression, and helped prevent weight gain.
Another study found men with prostate cancer who walked at a faster pace before they were diagnosed had more regularly shaped blood vessels in their prostate than those who walked slowly. More regularly shaped blood vessels are associated with a more favorable prostate cancer outcome.
When beginning a walking program, start slow – 10 minutes at a time – and build up slowly from there to a more brisk walk (3-4 miles an hour). A wearable activity tracker or phone app can help you keep track of how far and how fast you walk. Walking can be more fun if you have a friend join you.