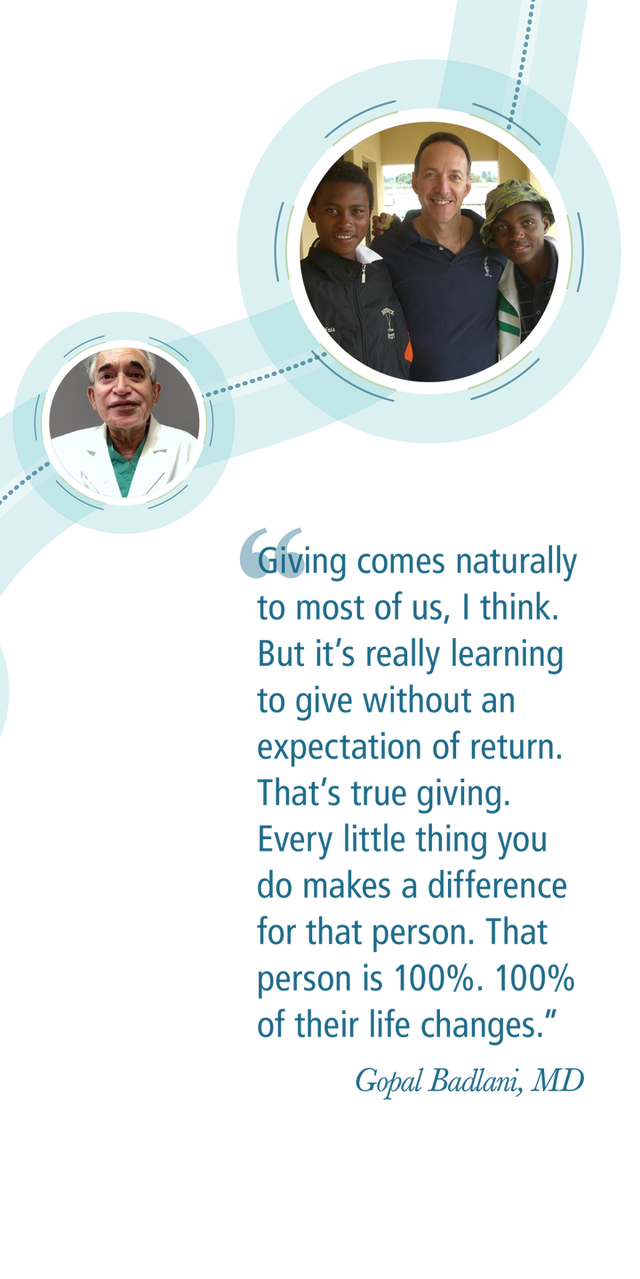 The Need
According to the World Health Organization (WHO), half the world lacks access to essential health services. Millions of people around the world suffer from urologic diseases, impacting children and adults, males and females. Many countries, and even regions within our own country, lack the urologists to serve their patient populations. The gaps and disparities across racial, ethnic, and socioeconomic communities worldwide are growing now more than ever. According to "Manpower Needs in Urology in the Twenty-First Century," qualified and appropriately trained urologists are limited and sparsely distributedi. The urological manpower need projection indicates clearly the major shortages in developing countries compared to the developed.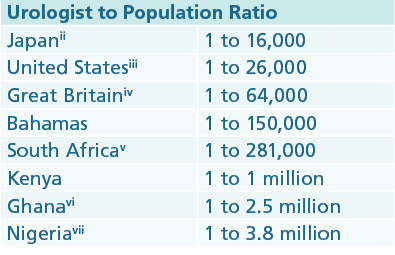 Volunteer urologists are critical to serving these underserved populations, and currently treat thousands of patients each year.
In the United States, 20 percent of Americans live in rural areas of the country, yet only 9 percent of physicians practice there. Poverty is a potential health risk factor in any region of the country but is more prevalent in rural areas and is often related to increased chronic disease and uninsured individuals. Equitable access and availability of quality urologic care has a major impact on the quality of life and overall health outcomes worldwide.
Your Support Can Make
a Global Impact!
Endowment gifts are the most lasting and powerful resources a donor can give. Because they provide a steady stream of income from permanently invested funds, endowment gifts keep on growing and giving in perpetuity.
The Humanitarian Endowments will generate grants to support individuals who provide direct urologic patient care to underserved communities in the United States and around the globe. The goal in 2020-2021 is to fund 14 endowments or more that will recognize and support – for generations to come – the many urology-specific humanitarian missions carried out around the world.
UCF | Humanitarian Endowment Funds