One highlight of the holiday season is spending time with friends and family. Another highlight is enjoying good food. With so many delicious options, it can be hard to eat healthy. Have no fear! You don't have to give up everything you like. Treat holiday eating like an adventure. You have a lot of healthy foods to explore!
Whether you're hosting a party or going to a party, check out these heart-healthy recipes. They're sure to please!
Festive Turkey Rice Salad
Try this quick, Simple Cooking with Heart recipe for using holiday leftovers anytime you're craving Thanksgiving flavors. It'll be a nice change after a heavy meal.
INGREDIENTS
2 tablespoons rice vinegar
2 tablespoons lime juice
1 tablespoon olive oil
1 tablespoon honey
1 teaspoon ground ginger
3 ½ cups cooked wild or brown rice
1 ½ cups chopped, boneless, skinless, cooked turkey breast
1/3 cup dried cranberries
1 bunch chopped green onions (½ cup)
PREPARATION
1. In a small bowl, whisk together the vinegar, lime juice, oil, honey and ginger; set aside.
2. In a large bowl, combine the rice, turkey, cranberries and green onion. Toss with ginger dressing.
3. Refrigerate until ready to serve.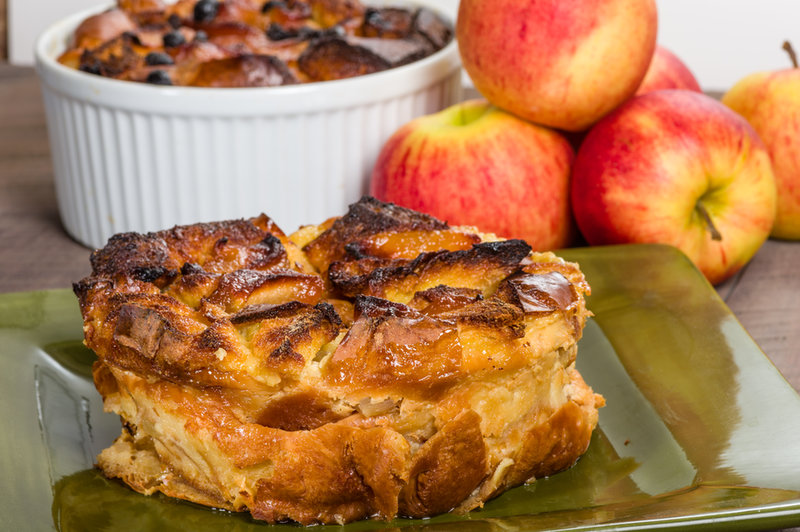 Apple Bread Pudding
Whole grain bread, apples and cinnamon make a sweet dessert that is healthy too. Serve warm and enjoy with a glass of skim or low-fat milk!
INGREDIENTS
Cooking spray
1 whole egg
1 egg white
1 cup skim milk
2 tablespoon brown sugar
1 teaspoon vanilla extract
1 teaspoon cinnamon
½ teaspoon cloves or allspice
6 slices light, whole-grain or multigrain bread, cubed
3 medium apples (cored, cut into ½-inch cubes)
½ cup of any one of the following: raisins, dried cranberries, fresh or dried blueberries, chopped walnuts, pecans or almonds (optional)
PREPARATION
1. Preheat oven to 350.
2. Spray 9x9 baking dish with cooking spray.
3. In large bowl, whisk together egg, egg white, milk, sugar, vanilla, cinnamon and cloves.
4. Add bread and apple cubes. Add fruit or nuts if desired. Mix well.
5. Pour mixture into prepared baking dish and bake in preheated oven for 40-45 minutes.