National Colon Cancer Month
National Sleep Awareness Week
National Patient Safety Week
The Urology Care Foundation wants to thank all physicians for their dedication to improving the lives of patients.
National Cancer Control Month
National Minority Health Month
Testicular Cancer Awareness Month
While rare, testicular cancer is a highly treatable cancer for men, especially if caught and treated early. Learn more here!
National Infertility Awareness Week
Bladder Cancer Awareness Month
This year, more than 83,000 Americans are expected to be diagnosed with bladder cancer. Learn more at UrologyHealth.org.
National Nurses Week ends May 12, which is the birthday of Florence Nightingale, the founder of modern nursing.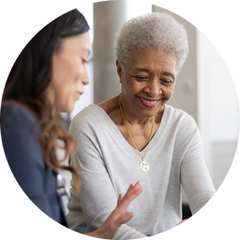 National Senior Health & Fitness Day