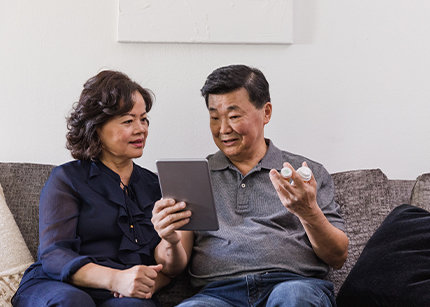 Telehealth is only useful during pandemics.
False. While it is true there has been a big jump in telehealth visits during the COVID-19 pandemic, telehealth was around long before the pandemic. For example, many people were already seeing their doctors through "virtual visits" on their smartphones or computers. Other patients had the benefit of "remote patient monitoring". That is when a health care provider checks on you while you're at home – for example, you wear a device to measure your blood pressure from home, then that data is sent directly to the provider.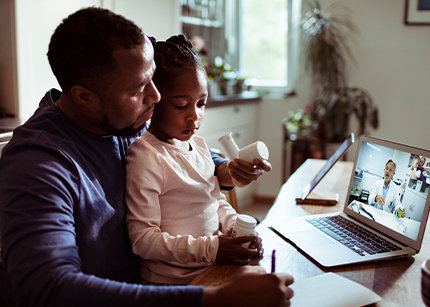 Telehealth is a
great option for care.
True. A big benefit of telehealth is that you can do medical visits from the comfort of your home. Patients have more ways to connect with their health care providers through these visits and with emails or text messages. Other benefits include saving travel time and money. This is especially important for people living in rural areas. With telehealth, you're less likely to get sick because you are not in a waiting room with other sick patients.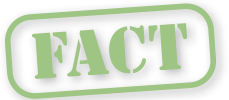 There's less time spent
with the doctor during telehealth visits.
False. With telehealth visits, you get to spend the same amount of time as you would if you were seen in-person. No corners are cut. You still get to ask all your questions and share all of your health concerns. At the end of your telehealth appointment, your doctor may prescribe a medication or discuss next steps for your care.